Dijyaknow that salespeople only spend about 35% of their time selling on average?

That's just a little over one third of their time doing what they were hired to do. So what are they spending the rest of their day on?
Switching hats! The average sales rep spends two thirds of their day researching and planning, writing proposals, attending internal meetings, and performing administrative tasks. Studies reveal that over a quarter (27%) of sales reps spend an hour or more just on data entry alone!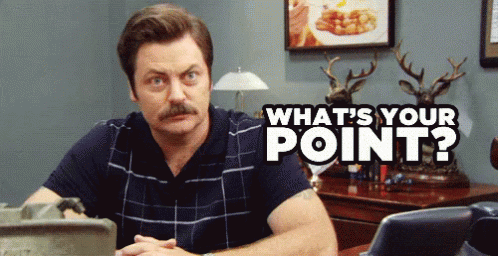 My point is that sales reps are expected to juggle multiple responsibilities related to the sales process, but they're ultimately in charge of closing deals. They play such a vital role in scaling the business yet they often lack the support to meet, let alone exceed their sales quota.
Think about it this way: Would you buy groceries if you didn't have a working fridge and cabinet space to keep your items?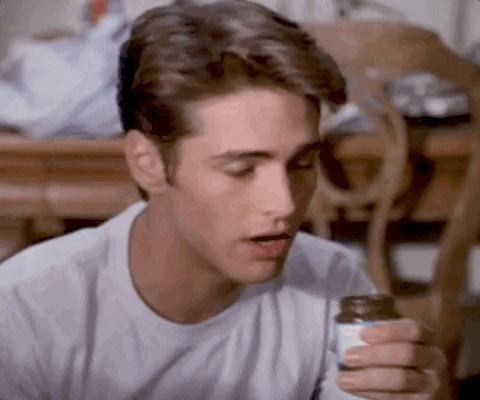 My guess is no. If that food spoils because you don't have a proper place to store it, it'd be a complete waste of the money you spent, your effort making the list, and your time picking it all out.
The same concept applies to your business's digital marketing efforts (and what sales is able to do with those leads).
Today's buyer is skeptical, knowledgeable, and has higher expectations than ever before. Only 3% of buyers trust salespeople at their word, which means that the other 97% will conduct their own research before ever contacting a business for more information. In conducting this research, prospects leave behind a valuable trail of data about the problem they're trying to solve.
Not having the right tools in place to collect and store that data means missed opportunities to convert a prospect into a customer. Similarly, you're working harder instead of smarter if you currently have tools in place that:
1) Don't support your business's sales process
2) Enable you to spend more time cultivating relationships with your prospects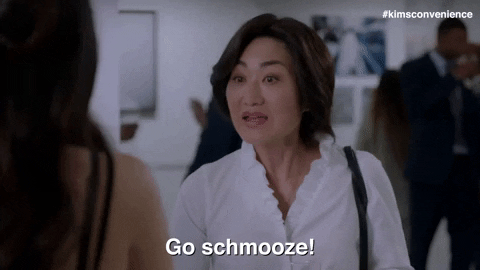 Lo and behold, the purpose of a customer relationship management (CRM) system. Using a CRM (the right way) will give you more time back in your day by revealing the opportunities and activities that should be prioritized. If you add automation to the mix, your CRM will even execute those repeatable activities on your behalf so you can dedicate your time elsewhere!
There are many CRM options on the market, which means there are many factors that make each CRM a "better" fit for one business over another. For brevity's sake, let's put those nuances to the side and focus on the inherent value of an effective CRM.
5 reasons your business needs a CRM in 2021:
1. Manage contacts effectively
A good CRM will store your contact information, sales opportunities, activities, and scheduled plans all in one place. The benefit of having a cloud-based CRM is having uninterrupted access to your database from any location, with any compatible device.
Having this valuable information about your leads is just the first part. The real game-changer is utilizing that data in your outreach (whether manual or automated) to make them feel truly valued, heard, and appreciated.
2. Manage and optimize your marketing campaigns
CRMs can fill the gaps between various departments within your business and highlight the marketing efforts that drive qualified leads.
Certain CRMs can show you exactly which of your website pages your leads have visited and what content they're interested in. This activity will help you understand the problems your ideal customer is looking to solve, revealing how you should (or shouldn't) continue allocating your marketing resources.
3. Manage and shorten your sales cycle
In the same way you can use your lead's activity trail to guide the strategy for your next marketing campaign, this data should be used to guide your sales team's next conversation when nurturing leads.
With the right CRM, you can have real-time insight into your sales team's performance, from lead response time, to number of follow ups, to deals closed, and everything leading to that win. By keeping track of the entire sales pipeline and what happens during each life cycle stage, you can shorten the average sales cycle by tailoring your process to the ideal buyer's typical behavior.
4. Improve customer relationships
When was the last time you picked up a call from a telemarketer and gladly spoke with them for longer than 60 seconds?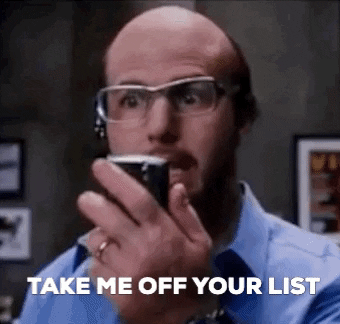 If you can remember, you get a huge round of applause from me. Many of us are too familiar with the rush of receiving a call from a potential customer, immediately followed by the let down of realizing you're being pitched to by a complete stranger.
In case you haven't caught on yet, prospective customers don't care about your product or service. They care about how you can help them solve their problem. The data collected every time a lead interacts with your business via email, phone, and through your website provides the context for how they want you to help them solve said problem. Leveraging that data to create a truly personalized buying experience will drastically change their perception of your business for the better.
Similarly, how would you feel if a business you've been loyal to for years shows you just a fraction of the care and attention you received prior to handing over your hard-earned money?
If the answer is anything but positive, you should consider whether your current customers are getting the same impression.
5. Improve customer retention
No successful business can exist without its customer base. Many businesses looking to adopt a new or better CRM are looking to improve their relationships with their current customers, without allocating more time or man-power to do so.
CRMs empower you and your customers to grow together. As businesses scale, it becomes increasingly difficult to keep track of interactions with leads, customers, partners, and everyone else you encounter throughout the course of a day.
The hustle and bustle of gaining new customers and maximizing revenue can sometimes overshadow the needs of your existing customers. But if there's a 60-70% chance of success selling to an existing customer versus a 5-20% chance of acquiring a new one, why not dedicate more focus on retaining your best customers?
The bottom line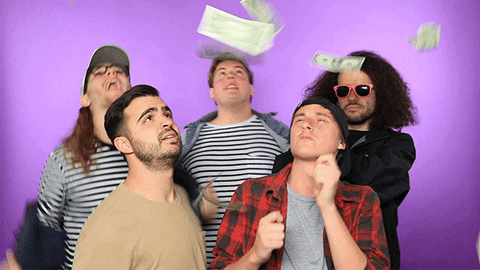 My point exactly! If you care about your business's bottom line, not having a CRM (or one that works for you, not against you) is costing you.
We know, investing in a CRM can be a scary decision. But what's even scarier is forfeiting the competitive advantage and sustained growth businesses gain with the proper use of a CRM.
So how do you determine which of the countless CRM options on the market is right for your business? We pride ourselves on being great matchmakers here at Dijy. Let's find your new BFF together!