HubSpot continues to Inspire What's Next with their 7 latest product highlights announced at INBOUND2020. This year's immersive experience was the perfect example of what it means to embrace change, adapt, and innovate.
Despite moving to a completely virtual format, the interactive platform provided a fun and fresh way for attendees to learn, be inspired, and connect with others across the globe.
Meet my new friends from Denver and Argentina, Nick from Watermark and Nicolas from Computan!
Every year at INBOUND, attendees gather to learn about HubSpot's annual product spotlight. This year, everyone flocked to the virtual main stage to watch co-founders Brian Halligan and Dharmesh Shah meet at an empty Fenway Park to share a first look at
HubSpot's newest developments. Chief Product Officer Christopher O'Donnell also joins in to shed light on how companies can grow better through this new normal.
So, what's everyone so excited about?
There's A LOT to be pumped for (trust me, I could go on for days). But for the sake of brevity, here's a highlight of 7 game-changing updates HubSpot just announced:
1. The Revamped Sales Hub Enterprise
Pop quiz: What's more important when choosing a new CRM and sales software, power or ease-of-use?
TLDR: It's a false choice!
The first thing to consider is the why. What's the need? "What we have works - so if it ain't broke, why fix it?" Well, new research reveals that many think "the CRMs that dominate today's market are not user-friendly:
50% of sales leaders say that their CRM is difficult to use, and 18% say this has caused them to lose opportunities or revenue.
47% of sales leaders don't believe their sales software is capable of helping them meet their business goals over the next three years.
97% of sales leaders believe it's important or very important for business software to be easy to use."
If you've yet to find a software that fully meets the needs of your unique sales process, you're not alone. There's the gap that HubSpot was so eager to fill: legacy systems are powerful, yet complex to manage. People are often alienated on either side. IT teams and admins often want flexibility, but sales reps need something easy to use without compromising results.
Meet HubSpot's new and improved Sales Hub Enterprise, which marries power and flexibility with ease-of-use. Some of the biggest changes include:
Custom Objects:
One of the most anticipated updates yet! This game-changing update means that no matter how sophisticated your business currently is or how it changes over the years, custom objects can be adapted to fit your exact needs. Whether it's a SaaS subscription, shipment, or real estate listing, it's now possible to get even more granular with your HubSpot set-up, then implement automation and reporting on those objects.
Video courtesy of HubSpot

AI-Powered Sales Acceleration:
By now I'm sure we've know the phrase "time is money," and that can't be any truer for sales teams in today's world. That's why HubSpot created even more ways for reps to work smarter instead of harder through advanced sequences, an improved mobile app, a new home for reps to focus on and prioritize the day's tasks (like a daily Dijest), a more robust CPQ (configure, price, and quote) tool, and flexible product library. You can now manage price, SKUs, colors, and other product information - then tie your products to deals and quotes to analyze their performance.

Video courtesy of HubSpot
Streamlined Sales Reporting:
Deal pipeline waterfalls, customizable forecasting, and new sales analytic tools allow you to gather and utilize actionable insights like deal change history, sales activities, and sales outcomes.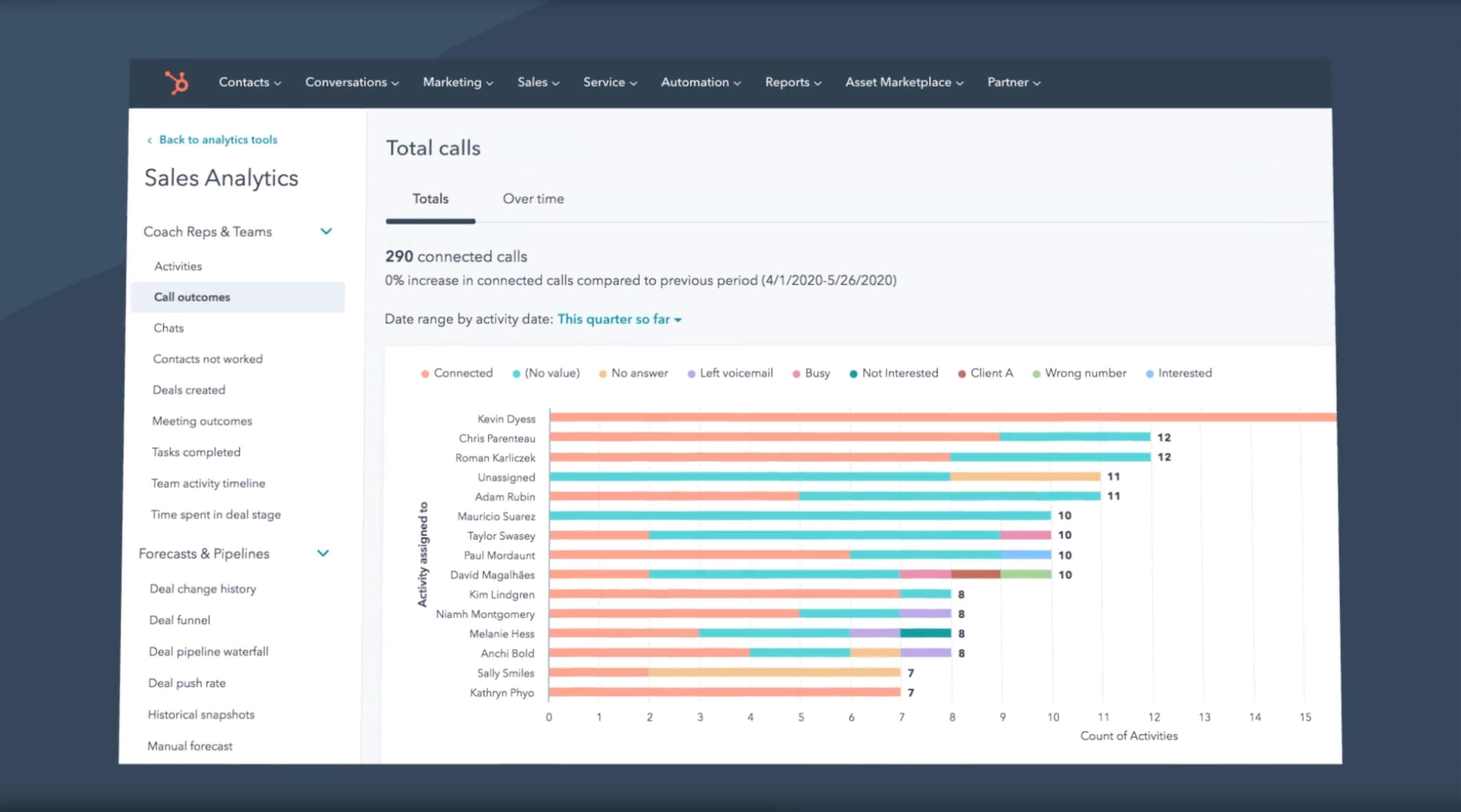 Photo courtesy of HubSpot
2. Scalable Pricing for Marketing Hub (coming soon)
Free tips. Free samples. Free consultations. Most people love free things. So marketers should love the fact that (starting October 21, 2020) HubSpot will offer non-marketing storage for up to one million contacts for free.
With this exciting update, you only have to spend budget on the clients that are actually being marketed to. And as the business grows, scaled pricing will make individual contacts cheaper as you increase in volume. Every month, you'll also be able to scale up or down - so no matter what happens, you can adapt to the current condition.
3. New Account-Based Marketing (ABM) Tools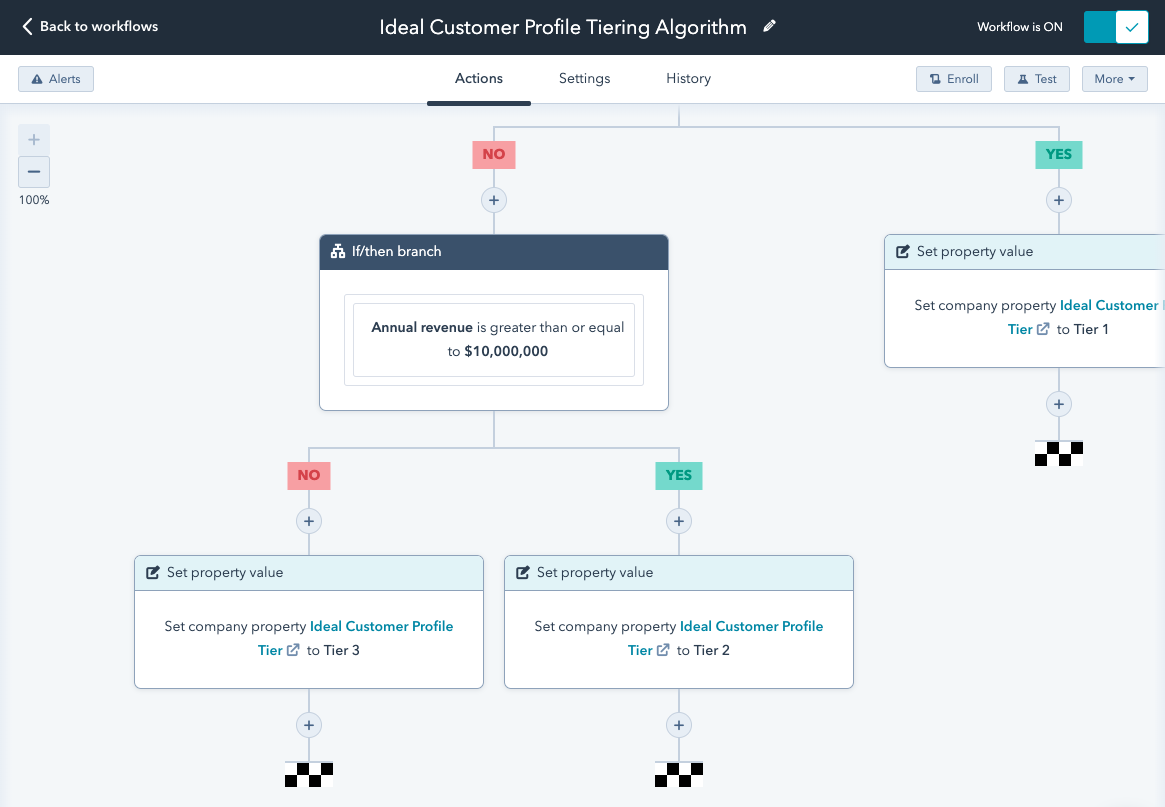 Photo courtesy of HubSpot
ABM is a growth strategy that delivers a highly targeted, personalized and consistent buying experience for your company's highest-value prospects. Instead of targeting an individual buyer, marketing and sales align to tailor strategies for multiple decision makers at a company. And when you set up an ideal customer profile within HubSpot, ideal contacts for that criteria will automatically surface in your pipeline. The ABM dashboard allows you to monitor the effectiveness of your sales and marketing efforts, optimize, and close more with less guesswork.
4. New CRM-Powered Marketing Features
Customers are getting better at picking out generic playbooks (yes, there's such a thing as "bad" inbound, just like there's bad outbound). Today's buyer expects an experience that is highly personalized and based on data, and rightfully so.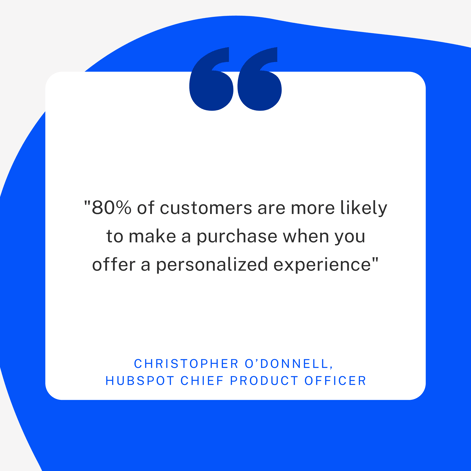 The custom objects we touched on earlier isn't just valuable for sales - marketing can also leverage them to:
Capture all of the data properties relevant to your business (e.g. services) and leverage that for deeper segmentation
Run highly personalized upsell and cross sell campaigns by defining new customer segments by granular targets
On top of custom objects, the revamped suite also includes powerful upgrades like multi-touch revenue attribution reporting and team-based partitioning. There are way too many goodies to share here, but this post by Nicholas, Marketing Hub GM, provides an excellent in-depth look at what will help shape the future of marketing.
5. Content Management Software (CMS)
The announcement of HubSpot's CMS in April 2020 was one of the biggest launches of the year for marketers. This release provides marketers ease of use, developers with power and flexibility, IT with speed and security, and your customers with the seamless experience they deserve.
CMS Hub is a great fit for "fast-growing companies who are tired of being held back by clunky content systems that require heavy maintenance and make it difficult for marketers to get their work done." (- HubSpot)
6. More Robust Reporting (in beta)
Last year, HubSpot launched multi-touch revenue attribution to help marketers hone in on what initiatives are directly contributing to their company's bottom line. HubSpot users will soon get a brand new custom report builder that pulls in even more HubSpot data (e.g. emails, ads, social posts, campaigns, and more).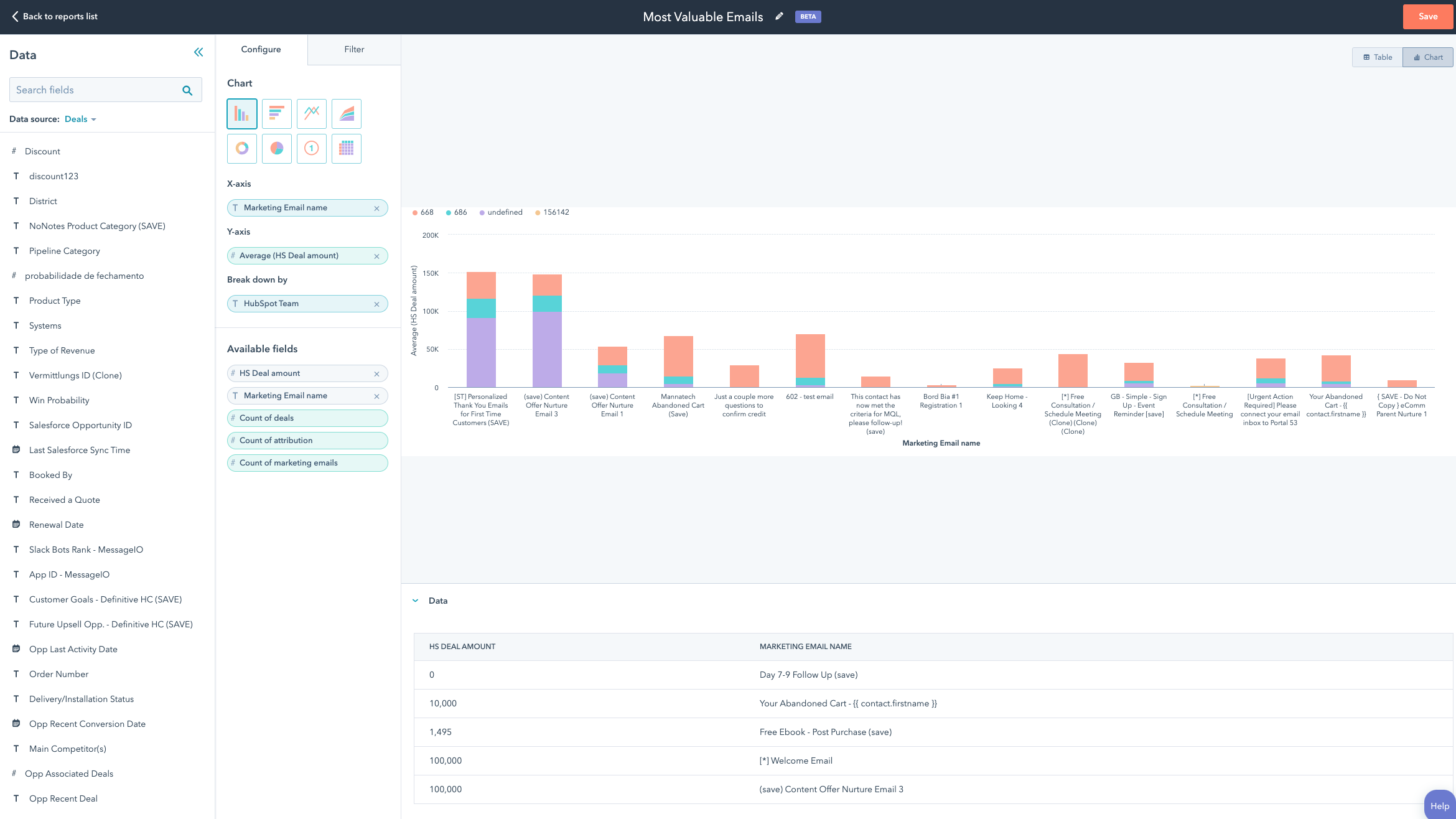 Photo courtesy of HubSpot
7. New Features in Service Hub (in beta)
The updates to service hub are aimed to help you improve customer retention, optimize efficiency for your team, and ensure that your customers are always delighted.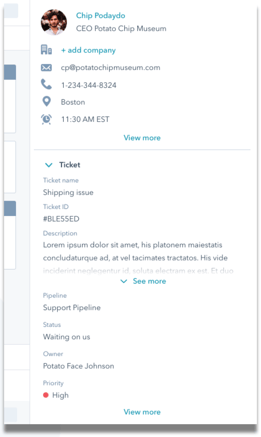 This year's product spotlight introduced a new in-app chat with built-in tickets, multilingual knowledge base, process automation, and other tools to provide an even better customer experience.
One of my favorite updates allows you to identify logged in visitors directly from HubSpot's conversations inbox when they message your support team. Alongside their message, you'll also see known information from their contact record and any prior chat history with your team. This provides richer context for you to deliver a faster and more personalized experience for your customer.
Ready to Inspire What's Next?
As we approach Q4 and the end of this whirlwind of a year, one thing is for certain: to thrive amongst a world of unknowns, we must be proactive instead of reactive. This new era is changing the way buyers make their purchasing decisions, and they're only getting more adept at weeding out the noise. If you're not offering a highly personalized and contextual experience for your leads, prospects, and clients alike, you're missing out on valuable opportunities to grow better with them.
If you want to learn more about how these updates can revolutionize the path your business takes in 2021 (and beyond), let me know by filling out the contact form below! I'd love to hear your thoughts and share some tips on how to get started.