Sales Hub: Breaking Down the HubSpot Hubs
By Samantha Plateroti
HubSpot's Sales Hub can be the game changer for your sales team to stay on top of their open deals and get them over the line.
Here's what you need to know about HubSpot's Sales Hub:
Sales Hub is here to help your sales team automate tasks, improve their efficiency, and stay on top of deals to close them.
With a customized pipeline with deal stages, you can improve your sales process to help your team prioritize leads and get in touch with them at the right time.
With Sales Hub your team will access:
Email Tracking and Notifications
Know when your prospects open or click your emails, allowing you to follow up strategically and boost conversion rates. It's not as creepy as you think to follow up when you see them opening your last email.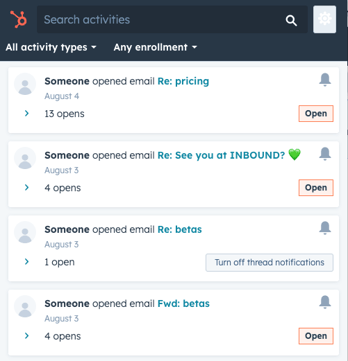 Email Templates & Snippets
Create and use email templates & snippets to save time from writing the same things over and over again. This will help you keep your messaging consistent!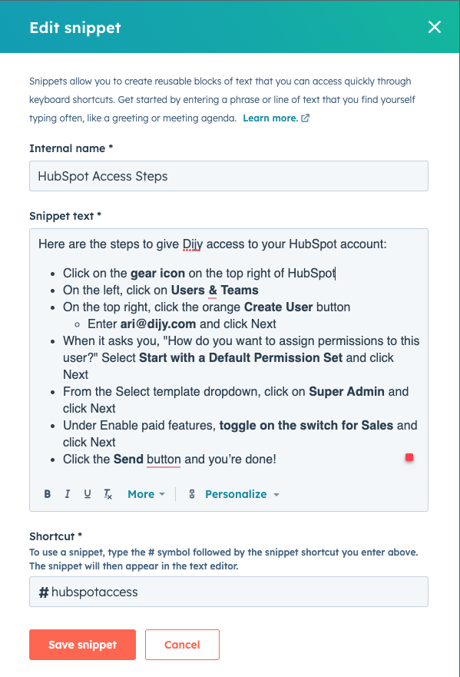 Set up a sequence or cadence of emails, calls, and tasks to stay on top of your prospecting and outreach. How else are you going to remember to send someone another email 3 days later?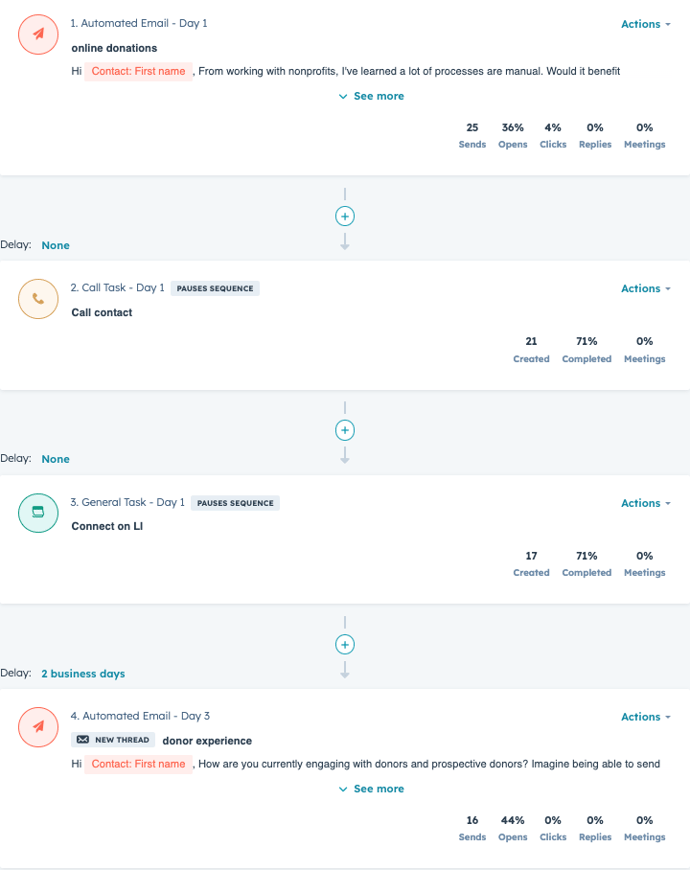 Share your calendar with prospects to simplify meeting scheduling and avoid the back-and-forth communication to schedule a call. It makes both of your lives easier… a win-win!
Engage with website visitors in real-time using live chat to qualify leads and provide instant support. The best part? You can create automated responses based on what your client says or selects!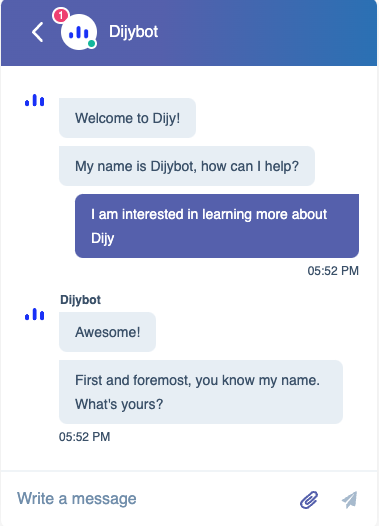 Empower your sales team with customized sales playbooks to keep them on top of their game. This will make sure they're checking all the MEDPICC boxes when they're doing their disco.
Organize and track deals in a visual & customized pipeline to better forecast revenue. Why has that client been in the proposal stage for 3 weeks? Maybe it's time to follow-up. You can even automate actions or tasks based on the stage you put a deal.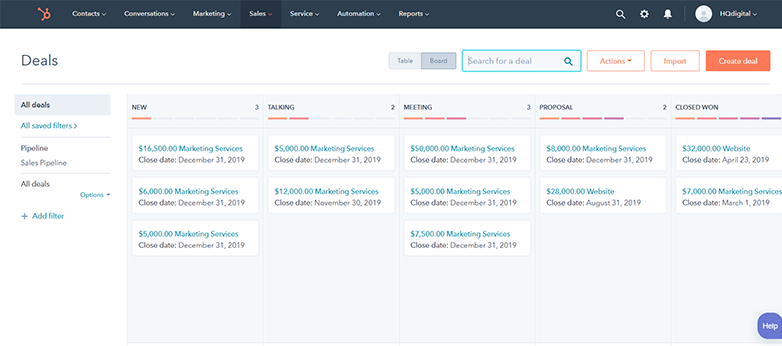 We're not saying to micromanage, but you can monitor your team's activity, performance, and measure success with customizable reports. If you're collecting the data in HubSpot, you can report on it.
HubSpot's Sales Hub is an all-in-one sales software solution designed to help your sales team work smarter, build stronger relationships with your prospects, and ultimately, close more deals.
What more can you ask for?!
Reach out to Dijy to learn more!
---
Interested in what Marketing Hub can do you for you? Check it out here!